How To Design Social Media Posts Effectively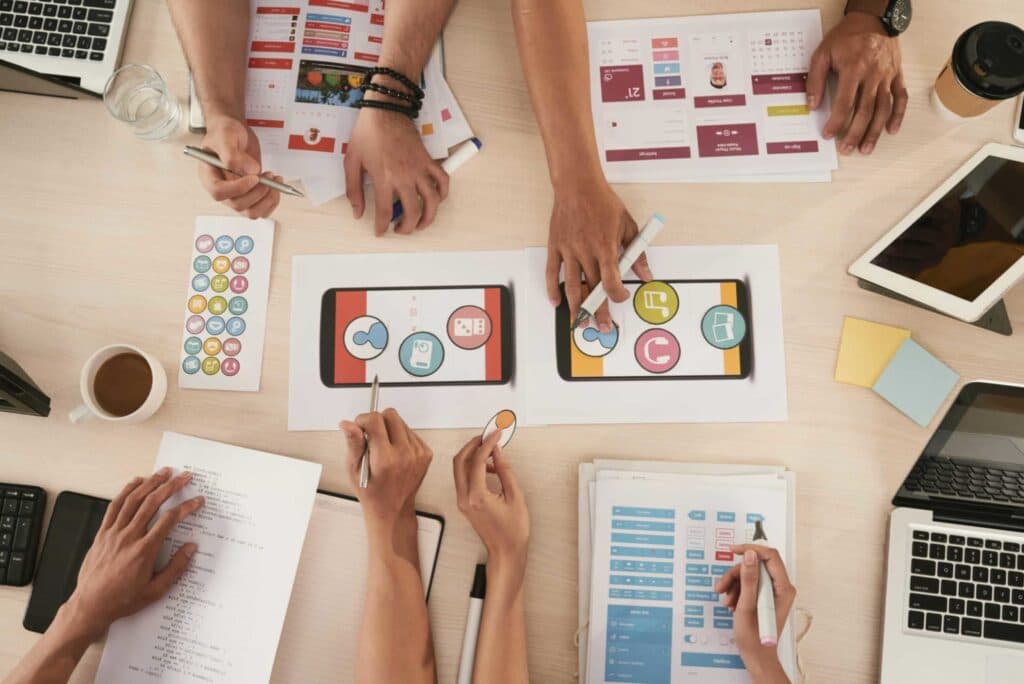 Did you know that 42% of the current population makes use of social media? Most of these users are attracted by the visual content. This is a refreshing contrast to the clutter of written content we're constantly exposed to online. But when your business is competing against virtually thousands of other companies to "get seen" on these social media platforms, the question is — how you can compete effectively? And how to design your social media posts to do so?
Our answer is to tackle social media with good designs. If you want to use social media platforms to leverage your fans towards your business, then excellent designs are what you need to make this happen.
In this article, we'll discuss 10 principles that you can follow to create attractive and effective social media posts for your brand. 
1. Consistency Is Key
When it comes to choosing an image for your brand, you want to keep your colour schemes, logo design, and even the type of fonts you use for your marketing consistent. This consistency is what helps audiences to recognise you among the crowds. 
At the same time, however, you also need to keep each post unique. Otherwise, your audiences may tire of your "same old" posts. For example, you can use free stock images to give your viewers something appealing to look at. Whilst also keeping the background colour and typography relevant to your brand's image. 
2. Fonts Are Important
Fonts bring life to the message of your design. It's very important that you select fonts that embody the personality and character of your brand. For instance, sports brands can get away with quirky fonts that ooze energy while banks and insurance companies should stick to placid fonts that make readers feel secure. 
Just because social media is mostly about visual content, it does not mean that written content must be omitted completely. You simply need to get artsy with your wording so that it forms part of your design. Remember, whatever fonts you choose, make sure you apply them consistently.
3. Images Should Have Enough Clear Copy Space
When we talk about copy space, then we are referring to the empty areas in images where text can be placed. By placing your text in areas with clear copy space, you can automatically improve the legibility of your design. Whether this copy space is white, a solid colour, or gently patterned. It will help to ensure that your message is made clearly visible. 
4. Present Data Visually
If you have a lot of data that you need to share, then creating an infographic is one way you can display your information visually. An infographic is a design that's made up of text, icons and images. It is an excellent option for health, charity, or educational organisations that need to share facts to get their message across. 
Fact: A survey administered by popular marketing company Venngage found that 42% of marketers agreed that infographics and other original graphics were the most engaging type of posts.
5. Remember to Include Your Logo
This principle may seem obvious but you would be surprised by how many companies forget to add their brand's most important marketing tool to their social media designs. 
Apart from remembering to include your logo clearly in your social media post design, you should also make it a priority to keep the positioning and size of your logo consistent. For example, try to keep it positioned either centre, right, or aligned to the left in each of your posts. This consistency falls in line with our first principle. 
As a rule of thumb: Your logo shouldn't be sized so large that it overpowers your design. At the same time, it is also important that it isn't too small or hard to locate in a busy image. 
6. Use Filters that Enhance Your Brand Identity
Applying a filter to your social media posts can help give your visual content a unique look and feel. Use filters to brighten images, exaggerate certain colours, or to give a design a feeling of nostalgia. So, when selecting a filter, it's important that you first have a clear idea about how you want your images to look and what you want them to communicate. 
Remember filters are optional, so only apply them if you are 100% sure that they are going to add value to your posts. 
7. Optimise Your Image Posts for Different Social Media Platforms
The different social media platforms such as Facebook, Twitter, Instagram, and Google all have preferred image dimensions. This means that for your post to remain attractive, you may have to adjust and tweak your design accordingly. 
This, of course, can be quite time-consuming. We suggest that you optimise your graphics efficiently by creating templates for your regular post-types. For example, you could try these ideas:
A weekly industry tip
A weekly profound and relevant quote
A weekly post that links back to your blog
8. Use Free Tools
Use free tools such as Canva or Gravit Designer to help create profound designs. These tools not only supply templates that have been strategically designed to attract viewers but they also give you ideas to draw inspiration from. 
There are even niche tools out there like MustHaveMenus that offer design templates specifically for bars and restaurants
9. Prioritise Images Over Text
The reason why audiences respond better to images on social media is that they're easier to digest (they are not as intimidating as text messages). With this in mind, we advise you to keep text to the minimum. In fact, if your images are strong enough, you might not need any text or graphic overlays at all.
An idea: Why not replace words with icons? This is one creative way to keep text minimal whilst still conveying a message. For example, use an icon of a dog to communicate that you are an animal-friendly restaurant. 
10. Make Your Messages Meaningful
People prefer posts that speak to them on their level. They want to see images that they can relate to. This means that you need to make the messages you convey personal and "down-to-earth". Use marketing tools such as "Wi-Fi marketing" to find out what it is that your target market wants to see from you. 
Over to you…
In order to create effective social media posts that are engaging and worthy of a "like" or upvote, it's important to be conscious of the above design principles. 
If you want to know more about how you can reach customers and draw in the crowds effectively, then please contact us here at Stampede. Understanding social media marketing isn't just about creating graphics that look good — it's about learning to express yourself in a rapidly moving social media environment.
Need some content tips for your social media posts? Download your free copy of our Social Media Content Calendar 2020 now.
---
---