Happy St. Patrick's Day!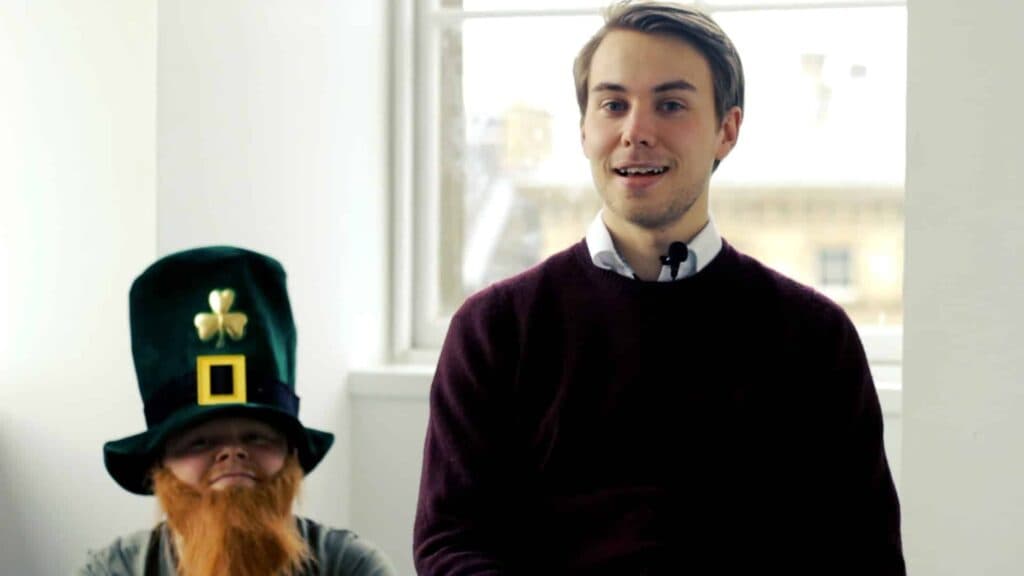 Top o' the morning to ye, everyone!
Just wanted to wish everyone out there a happy and safe St. Patrick's Day. Why are we so excited about St. Pat's? Well, that might just be because our founder and CEO is named Patrick.
With that in mind, here's Patrick with some tips on how to keep your Guest WiFi safe, secure and full of craic on St. Patrick's Day and way into the future.
Have a great St. Patrick's Day! And if Patrick and his Leprechaun sidekick have inspired you in any way to upgrade your Guest WiFi to our secure Stampede WiFi solution, why not sign up for a free trial by clicking the button below?
And may the wind be at your back!