Black Friday: 3 Ways Hospitality Businesses Can Get Involved.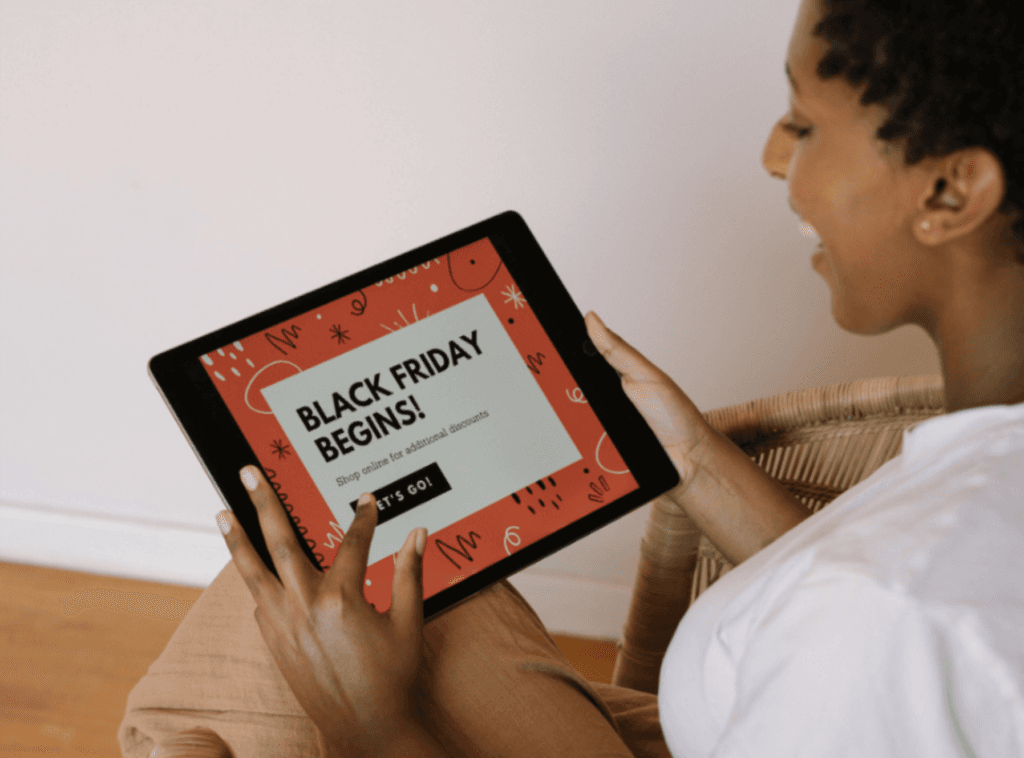 Black Friday is one of the biggest sale events in the world. Some might question its relevance in the U.K. (it's rooted in U.S. traditions following Thanksgiving), but thousands of businesses here lean into the demand and prepare a range of strong deals and discounts to 'launch' the Christmas shopping season.
Despite its strong association with the retail industry, there are ways that hospitality businesses can, and are, using Black Friday promotions to gain some incremental revenue. Something which is all the more important this year for businesses.
Let's take a look at some ideas:
GIFT CARDS
We're going to start with some low-hanging fruit. Every hospitality business can sell gift cards and it's something that they can sell online, promote easily and create discounts or deals for. They are a reliable source of revenue regardless of restrictions.
Selling online – Black Friday owes it's worldwide recognition to eCommerce. This year lends itself to a perfect storm for online sales on Black Friday, including the lead up to it (Black Friday Week) and the following week (Cyber Monday).
For hospitality businesses, the best solution in the face of this is an online gift card selling system. These can be added to almost any website quickly, and some companies even offer to host a gift card transaction micro-site just for businesses using their system. This enables operators to fire up their digital marketing channels to drive traffic to the website for easy gift card sales.
The added bonus of eGift cards is that they're totally contactless and you don't need to print, post, design or package anything. And you get to grow your email database at the same time.
Creating discounts and deals for gift cards is remarkably simple – after all, it's only one product! Two common ways to do this are discounts and added value.
A discount example would be: 20% off, Get a £30 gift card for £24.
An added value example would be: Buy a £50 gift card and we'll top it up to £75
Essentially they work the same way, it's just how customers perceive the value. For Black Friday we'd recommend a discount offer, the event is all about big savings.
A lot of people will be feeling like they've missed out on visiting their favourite food and drinks businesses this year. Gift cards are a great way to recapture some of that trade.
MERCHANDISE 
From Hard Rock Cafe's huge catalogue of merch to independent coffee shops selling reusable cups, branded merchandise offers a few opportunities that we've covered before. Black Friday is an ideal promotion to shift some extra units and make space for a fresh batch of stock and any new designed you had planned.
Thanks to lockdown(s) many venues have now got simple eCommerce shops to sell merchandise, among other things. Simple website plugins like WooCommerce for WordPress or standalone systems like Shopify can be set up quickly. These utilise online payments using Stripe or Paypal that are equally quick to wire in.
Many of these off-the-shelf eCommerce tools offer discount code mechanisms that customers can use at checkout. 
Setting up a "BLACKFRI20" code and sending it out by email to your loyal customer database is bound to drum up sales from fans who've seen merchandise in store but never quite committed to it.
The above also applies if you don't just sell merchandise. Meal kits, experience vouchers, ready-meals, anything you're selling using an online shop is fair game for a Black Friday discount.
TAKEAWAY, DELIVERY AND COLLECTION
Something that 12 months ago would be quite strange to consider in the scope of Black Friday discounts. But as things have moved online en masse, operators benefit from takeaway, delivery and collection resembling retail in the way that people buy them.
Many online ordering systems work just like online shops at the customer side of things. That includes the discount code fields we mentioned before. Apps like Hungrrr (used by Brewdog) and Flipdish are designed to be familiar to customers. 
This familiarity is your friend. You can use it to launch a Black Friday offer in a way that customers will be able to use. 
They've already bagged a new TV with a huge saving, why not put that saving to good use on a celebratory meal from their favourite places to eat and drink, with another discount too!
Maybe they just spent a bit too long shopping and forgot to start dinner…
ROUNDING UP
The rapid adoption of online purchasing behaviour and technology in the hospitality industry is a portal to new opportunities. Gift cards, merchandise and even food and drink ordered online can all be put in to play to give more businesses the benefit of Black Friday. It's not all about what you sell, simply how you sell it.