Tips on Using Guest WiFi with Your AirBnB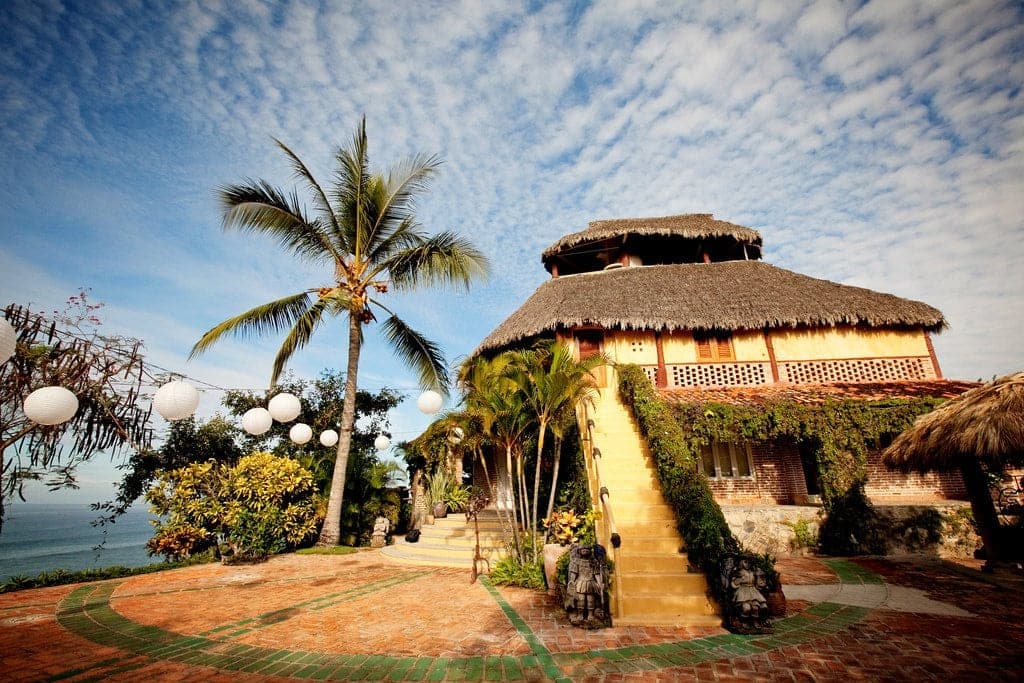 AirBnB-ing your place out (did we just use "AirBnB" as a verb? Yes, deal with it) during the holiday season is a great way to earn extra cash at a time when every little helps. And if there's one thing that every AirBnBer knows, it's that your guests are going to ask for Guest WiFi.
It's a known fact that travellers consider WiFi one of the top amenities when choosing a place to stay. So it seems that offering Guest WiFi at your place for your AirBnB guests is pretty much a no brainer.
But why just offer your Guests free WiFi when you can also be using it as a tool to help market your property during the busy holiday season? 
Here's just a few tips on how to get started.
USE A CAPTIVE PORTAL
Instead of sticking your WiFi password up to the wall with a piece of tape, you can purchase an inexpensive piece of equipment and have your customers sign into the WiFi through what is known as a captive portal.
How does it work? When a guest enters your AirBnB, fires up a WiFi device and connects to your network, they are first steered toward a splash screen, also known as a captive portal. The portal is preconfigured to ask the guest for their email address. Once the user has confirmed their email, they're allowed access to the network.
Even more the cool part, though – on the splash screen you can ask for as little or as much information as you want. Want to know where your guests are coming from? Ask for their zip or postcode.
Looking for a demographic breakdown of your guests? Ask for gender or age. A good piece of captive portal software (spoiler alert: we can recommend one) should allow you to customise your questions so you could ask just about anything. 
---
---
BUILD A MAILING LIST
So, you've got your captive portal setup and now you have a list of guests who have used the WiFi at your place and their emails. So what?
Now, what??! You've got yourself a marketing list there, buddy!  And that list has value. Remember that awesome Guest WiFi solution we were talking about?
You can now use that to send out email or SMS messages to everyone on your list. Or, if you already have a mailing list solution like MailChimp, Zoho or Mailify, use your guest WiFi solution to automatically import your email guest list. Then, when you're ready, send out an email blast to your favourite customers letting them know your AirBnB let is available for the holiday. Connect with your best customers and avoid having to lower your prices at the last minute in order to book guests. 
GUEST WIFI SECURITY
Remember that WiFi password we talked about earlier – you know, the one you had taped to the wall above the router? You haven't changed it at all, have you? So each and every guest who has ever been to your place now has access to the WiFi. What about that router password? Still using the default one printed on the bottom?
Those are just a few of the security facts you have to take into account when offering free Guest WiFi for your AirBnB guests.
And then there are the sites that your guests are visiting. Maybe sometimes it's best NOT to know these things. But then, you don't want your guests downloading pirated movies or using your WiFi to seed a bunch of hacked copies of the latest version of Windows.
A security nightmare, right?
Not if you're using a secure Guest WiFi solution. Because your AirBnB guests won't be connecting to your router. So there's no chance they'll get in and mess up your network. Or leave a little bit of malicious code behind.
With a captive portal solution, you can even set bandwidth limits so your guests aren't downloading everything under the sun. You could even make a bit of change on the side by charging for your WiFi after your guests have used a certain amount of data.
Looking to get more in-depth? Check out our earlier post for helping to keep your WiFi secure for AirBnB guests.  
AIRBNB GUEST WIFI WITH Stampede 
So if you're looking for ways to make the most out of  your AirBnB Guest WiFi over the holidays, we've got just the solution you need. With Stampede you offer fast, safe, secure, and legal WiFi for all of your AirBnB guests.
But hurry, because the holidays are here! 
---
---
Or arrange an online demo with our product specialists.