Rock Your Restaurant with WiFi and Instagram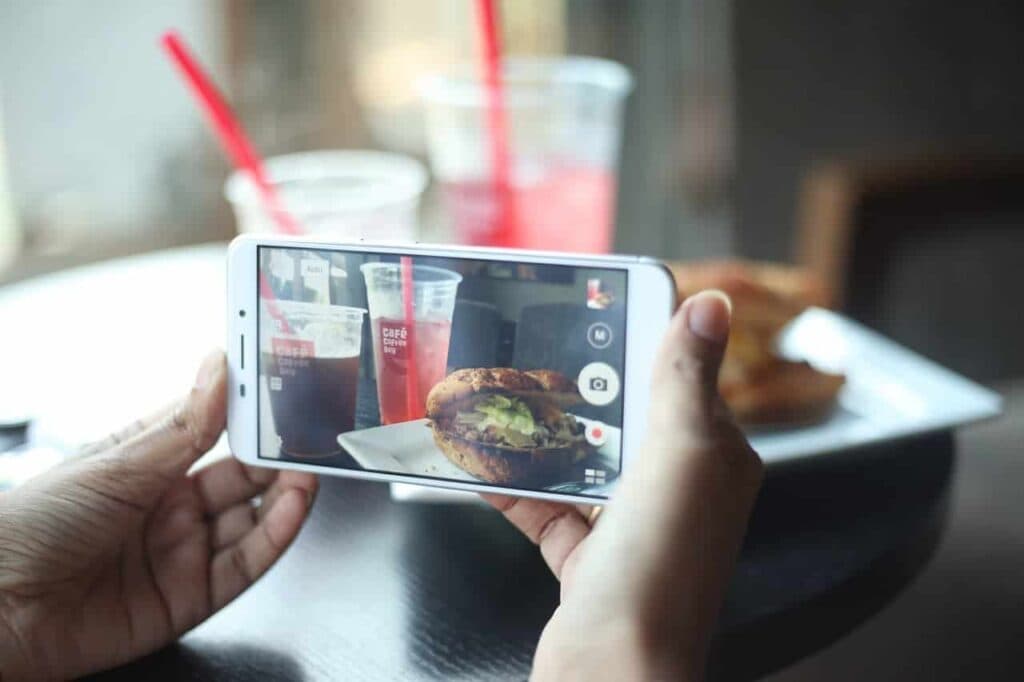 Is it time to update your restaurant's Instagram profile? Because if you don't have a picture of something with mashed avocado on it, it's already out of date. Hard but true. But how can you achieve this by also making positive use of your Guest WiFi?
Sure, we know you're busy. You're trying to run a restaurant, after all. But did you know that an out of date or just plain shoddy Instagram profile for your restaurant could be driving away customers?
According to a study done by the Italian chain Zizzi, a full 30% of millennials, that highly coveted 18-35-year-old age bracket, say that they would avoid a restaurant if their Instagram presence was lacking.
Don't despair, even if you're a total failure at social media, there's still hope for you. And that hope is coming at you in little doughnut-shaped radio waves. We're talking about the Guest WiFi you most likely have in your restaurant (WiFi broadcasts in ring-shaped waves – there's your WiFi trivia for the day!).
You know – the WiFi that your customers love and you are probably giving away for free. What we're talking about is asking your customers for just a little bit of data, as simple as just an email address, in order to access your restaurant WiFi and, in turn, boost that sad Instagram profile.
So are you ready to rock your Instagram? Here's how to get started!
STEP ONE: USE A CAPTIVE PORTAL
A captive portal refers to a method of asking your guests to log in through a web page first in order to access your WiFi. Instead of a hastily scrawled password on a chalkboard above the bar, your guests simply enter their email address in order to connect. Once they've verified their email address, they'll have access to fast, safe and secure WiFi. But it doesn't stop there.
When prompted to log in to your WiFi, your customer will see your branding on the splash screen, ensuring that you're staying first and foremost in their minds. Another cool feature of the captive portal is the power of data. In addition to their email address, you can ask your customers for information like postcode, age, and gender.
With Stampede, you can take this a step further and ask your own custom questions – the perfect way to do a quick poll on new menu items or offerings. So what is your favourite drink?
---
---
STEP TWO: USE THAT DATA
Ok, so you've broken down, gotten some captive portal software and now you've got a pile of interesting customer data. So what to do with it?
Got an email list? How about exporting all those customer emails addresses you captured on your fancy new portal into your email list software?
Don't have an email list? Now you do! Thinking of opening a new branch of your business? Check the postcode data you've collected to see where your customers are coming from.
In addition, the data you're asking your customers for, a good captive portal solution will also provide you with statistics on time of day, length of visit and the devices used. What do you do with this? Good question. Let's say you notice that you've got more people signing in from laptops rather than mobile devices, maybe it's time to think about adding some under-seat plugs for the use of your customers.
STEP THREE: GET THAT INSTAGRAM LOOKING GOOD
How is captive portal WiFi going to help your sorry Instagram account? Right, follow along here. That's where automated marketing comes into play.
Your customer enters your restaurant and sits down to your signature poached egg on toast – now featuring smashed avocado. The customer's food arrives, and, of course, it looks fantastic and they want to preserve the moment in pictures. They pull out their phone to connect to the WiFi where they're immediately presented with your brand and logo on the spiffy captive portal screen. After entering their email, they sign in to the WiFi, snap their picture and carry on with the meal.
Here comes the automated part. Minutes after leaving your venue, the customer gets an SMS or email from you, asking them if they're enjoying their dining experience, and if they'd be happy to share any photos they take on social media. In other words, you've combined boosting your Instagram with your Guest WiFi.
Whoa! Who's going to say no to that? Your customer, who's had their mashed avocado cravings fulfilled, naturally, posts their photo to your Instagram page. In one fell swoop we've solved three problems: your customer got access to awesome WiFi, they have a fantastic dining experience, and your Instagram account is happy again.
NOT USING GUEST WIFI?
If, by some small chance, you're NOT using a captive portal WiFi solution in your restaurant, pub or hospitality business and now you're ready to start, why not give Stampede a try? We offer a free, no-obligation trial with simple integration. You'll be up and running in no time.
---
---
You'll soon have more mashed avocado pictures than you know what to do with…
Check out our Instagram as well to get some inspiration.