How Hospitality Businesses Can Use Instagram Stories More Effectively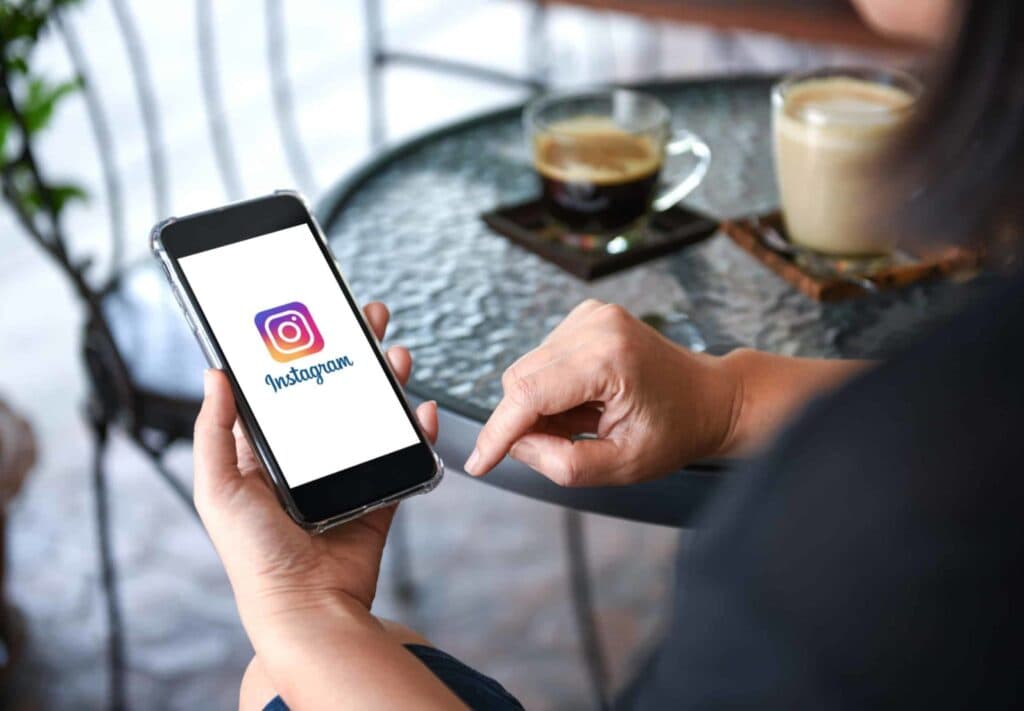 Instagram Stories has revolutionised digital marketing for all brands – including those in the hospitality industry. With over 300 million users, it's no wonder that businesses are flocking to showcase their wares on this "hot spot". 
Have We Lost You?
Perhaps, at this point, you are unfamiliar with this new(ish) social media feature. So, let's take a step back before we delve into how you can use Instagram Stories in your hospitality business to increase those profit margins. 
What Are Instagram Stories?
Instagram Stories is a feature on Instagram that allows subscribers to share photos and videos in such a way that they form a "story". Stories are displayed separately from the photos and videos found in a user's gallery and they are only available for viewing for 24 hours. 
Hidden tools within the app allow users to create interactive slideshows that are engaging and entertaining. It's a ridiculously fun way of sharing your news and promotions. And, because it encourages a "human element", audiences tend to be more drawn to the stories than they are to other more aggressive marketing techniques. 
Now that you have an idea of what Instagram Stories are and why they are such a big deal for marketers, let's find our momentum and get back to the subject at hand i.e. how to use Instagram Stories to draw in the crowds! 
Here come 6 Ways to Effectively Use Instagram Stories for Hospitality Venues.
Switch To A Business Profile
For the most effective results and insights, you need to make sure that your profile is run as a business account. You can do this by changing your account settings to "business" – for free!
Once you have done this, you will open up new features and tools that will help you market your hospitality business more effectively. These features include: 
Clear and bold buttons which can be used for "call to actions" 
Deeper data insights that can be used to refine each targeted marketing campaign
Creative tools that allow you to create fun and engaging stories 
Essentially, a business account looks more professional and it's focused on helping users to promote their brand. Now, you're ready to start with your Instagram stories in your hospitality venue.
Create Posts with Personal Intent
You need to keep in mind that the sole objective of using Instagram Stories is to reveal your business's human aspects. Share your team's activities, give a sneak-peek into "behind the scenes", or create a story that thanks outsourced vendors for their assistance. 
The point is to avoid your regular adverts and instead create personal snippets of who you are and what your brand really is about. 
Stick to light-hearted themes that communicate value, that are helpful, and that entertain your followers. Your tone can be cool and casual and your content fun and intriguing. 
You are more likely to gather and retain followers if you are fun and down-to-earth rather than being "corporate" and aggressive. 
Always Include a Call to Action
Do you remember the big bold buttons we mentioned in point one? Use them! They are great for directing audiences to the place where you want them to be. From booking rooms and selling tickets to giving users quick and easy access to your contact details, a call to action is the selling point that sums up the intent of your story. 
Did you know that there are only two ways to share external links on Instagram? Links can only be added to your bio or within a story! 
Extra tip – Linktree provides an easy way to gather your links together into one link that you can then share in your Instagram bio.
Collaborate with Influencers
This is a key component of a successful Instagram Story campaign and with the right relationships, you can gather a quality fan base. 
An influencer is generally defined as an individual with a sizeable following. Most businesses will compensate an influencer with a free weekend stay at their hotel or a complimentary meal at their guest house (for example) in exchange for their support. On Instagram, this support comes in the form of a "share" or a "mention". Influencers will tag you in a post that's accompanied by a few good words or alternatively, they will share your story for their own large support base to see. 
As a rule of thumb, only connect with Instagram influencers who fit your brand identity. For example, if you have a luxury hotel, select an influencer whose lifestyle and Instagram feed corresponds with this theme.
Offer an Exclusive, Limited-Time Discount
Here's another great thing about Instagram Stories. Unless you save a story to "highlights", it will disappear within a day. This means that if a hotel offers a discount code in a story, then a moment of urgency is created! This prompts audiences to act fast and indulge in your services. 
And that's not all.
Because Instagram gives you insight into who viewed your story, you can follow up with viewers to see if they have questions. You can use this opportunity to offer additional perks (such as a spa voucher or free amenities). This will give you one more chance to nudge potential customers into using your services.
Post Every Day
Posting every day will ensure that your followers always see your logo at the top of their screens when they login to Instagram. Daily stories will encourage familiarity with your brand and you'll eventually build a loyal following. 
If you can, post one regular post and one story per day. But be aware that quality still comes over quantity. Only this way, your followers will stay engaged.
Did you know that our marketing software can interlink with social media (such as Instagram)? Once logged in to your Guest WiFi, you can redirect customers to your desired social media channel. Allowing you to expand your brand-awareness instantly and effectively.
Sounds interesting? Want to learn more about it?
---
---