How Customers Choose a Restaurant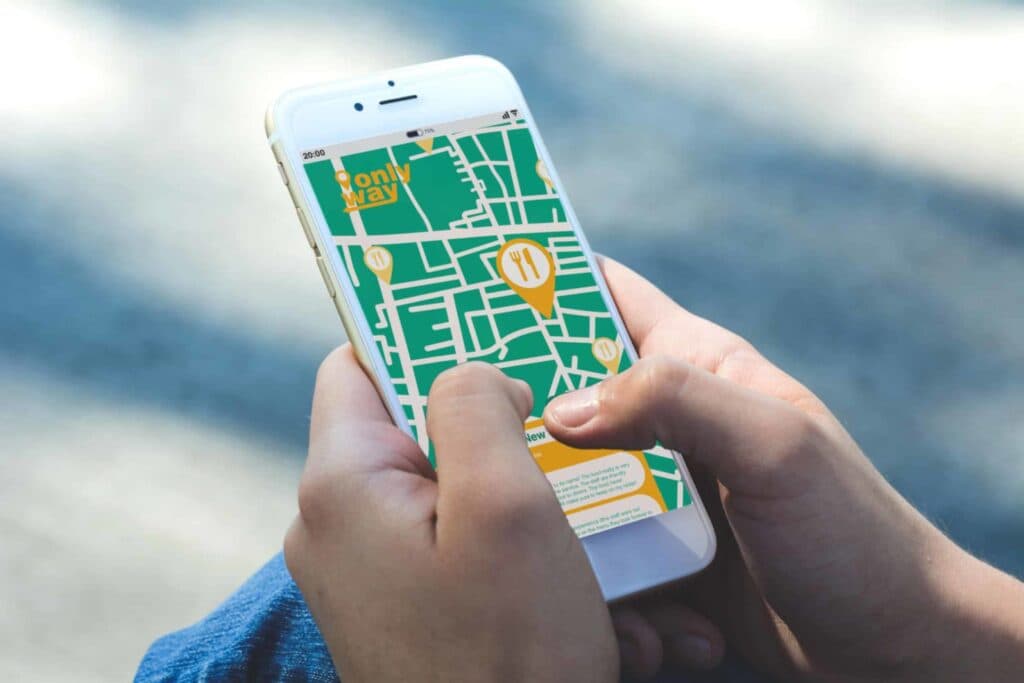 "Yelp gave it 4.5 stars, but Sarah said the soup was bland, but John raves about the atmosphere…" We are living in an era where the age of information has made decision-making processes just a tad more complex. Back in the day, patrons would trust newspaper reviews to guide them to the most elite and fascinating restaurants. Today, there are a bunch more factors that come into play. But how do customers actually choose their next restaurant to go for?
We know that getting customers through the door is half the battle of running a thriving restaurant business. So, we decided to do some deep research into how today's restaurant-goers choose the places they dine at. 
Below we have listed the factors that our current generations base many of their dining decisions on.
Quality and Innovation of Food
According to a census run by TouchBistro, 70% of the participants agreed that they would re-visit a restaurant that made great food even if the customer service was bad.
Now, this is certainly no excuse to let good customer care fall to the wayside. But if you focus on creating quality meals that come with a touch of "je ne sais quoi", then you are likely to retain a loyal customer base who appreciates your attention to detail. 
You will also find that many diners are becoming a little picky with what they eat and they tend to be on the hunt for innovative meals that they can't make at home – so, why not oblige them?
Google Search Rankings and Google Maps
These days, hardly any serious foodie will make a "what's for dinner" decision without checking for Google's suggestions first. This means that you need to take your online presence quite seriously. Treat your website to a professional SEO campaign so that you can boost your rankings and land on the very first pages of search engines. If you're on that first page, then audiences will automatically assume you have something good to offer. 
And, if you are not already on Google maps, get yourself there! Log in to your Google account and follow the steps and get yourself listed. If you are already listed, make sure all the information included in your "tag" is correct. 
Restaurant goers, like all consumers, feed off of convenience (no pun intended), and if they can see that your establishment is listed nearby, then apart from discovering that you actually exist – they'll also visit you because of your nearby location. 
Recommendations from Friends
Despite our dependence on technology for guidance, as humans, we still depend on word-of-mouth reviews. These reviews are taken seriously when they come from someone who we trust, such as friends and family. 
So, keep your patrons happy and they will spread the word! 
Online Reviews
Current restaurant-goers turn to online reviews when choosing a new restaurant to visit. In fact, Google and social media reviews have become the most trusted source for those seeking advice on which restaurant to choose from.
Did you know that 88% of consumers trust online reviews as much as a personal recommendation?
One negative review can instantly persuade a potential customer to move on to the next restaurant listed in their search. This makes customer service more important than ever before and social media engagement is key.  
Discounts and Promotions
Throughout the decades, diners have always supported restaurants that offer continuous discounts and promotions. This trend still stands and loyalty reward programmes have proven to be an important element of any successful business. 
We all live in a world where we need to try and save a dime or two where we can!
Lively Entertainment
A lively atmosphere with a touch of entertainment has the potential to draw in the crowds on even the dreariest of days. Live and local bands will attract fans and a cosy and serene atmosphere will appeal to couples who are looking for an intimate night out. 
Whilst most patrons will dine out for the food, many choose a restaurant that will give them a great dining experience with entertainment to boot. 
Technology
From providing consumers with access to a free WiFi connection to treating them to digital menus that make ordering a fun experience, technology is certainly something that appeals to modern-day patrons.
According to a recent survey, the most important tech features are table bookings and access to free WiFi. Plus, 73% of customers think that restaurant tech can really improve their guest experience.
Eco-friendly Dining
We are entering a time where consumers are starting to make more conscious purchases. This means that they are thinking about the earth just as much as they are thinking about their palates. 
Many diners are opting to eat at establishments that have eco-friendly practices. From serving vegan-friendly meals to ditching single-use plastics, a restaurant that's eco-conscious is likely to get more support from the eco-friendly crowds. 
Social Media Engagement
With more than 200 million posts tagged #food and 23 million with #drinks, we can confidently say that social media is the number one spot for restaurant businesses to be. Patrons use social media platforms to look for new places to go to and you want to make sure that you are going to be right in their line of vision. 
Restaurants that put effort into their social media presence and continue to engage with their audiences are more likely to hold on to loyal customers whilst encouraging (and intriguing) new audiences to visit their joint. 
---
You are now best prepared to become your customers' first choice restaurant. Want some more?
With our unique take on reaching out to audiences, we can connect you to new customers while you retain a loyal support base.