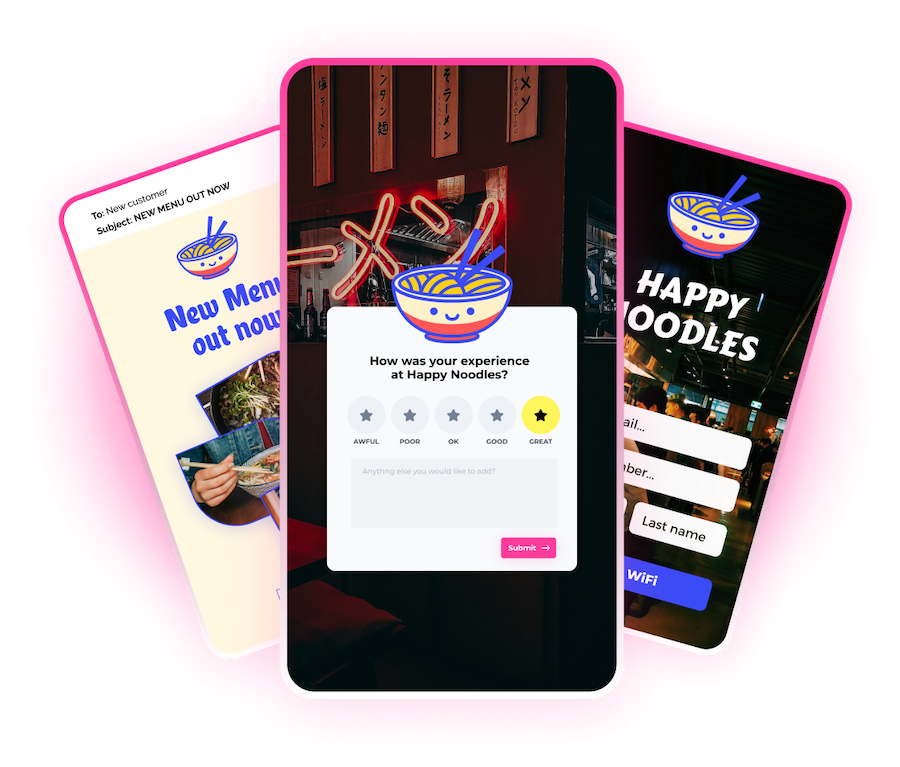 Bring More Customers Back
with hassle-free data and marketing technology,
designed for restaurants, bars, cafes and hotels.
Growth tools for hospitality
Hospitality margins are tighter than ever. You need a tool that pays for itself and drives more revenue, without extra complications.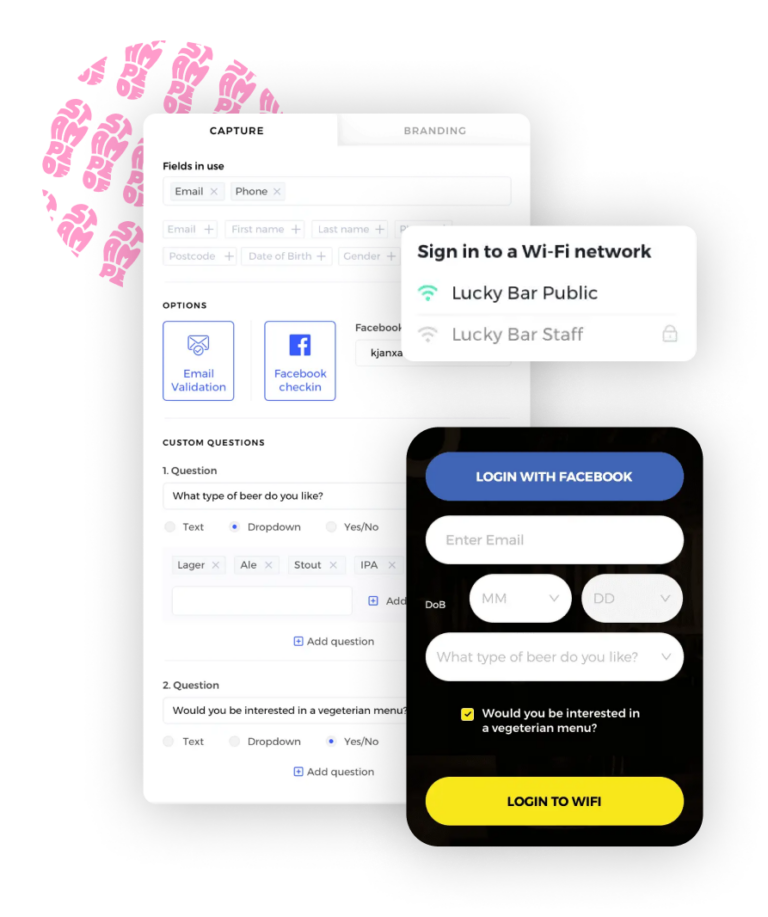 Increase Revenue from Repeat Customers
Our automated data capture, intelligent marketing suite and effortless loyalty tools will help you build a customer base that comes back time after time, to spend more and more.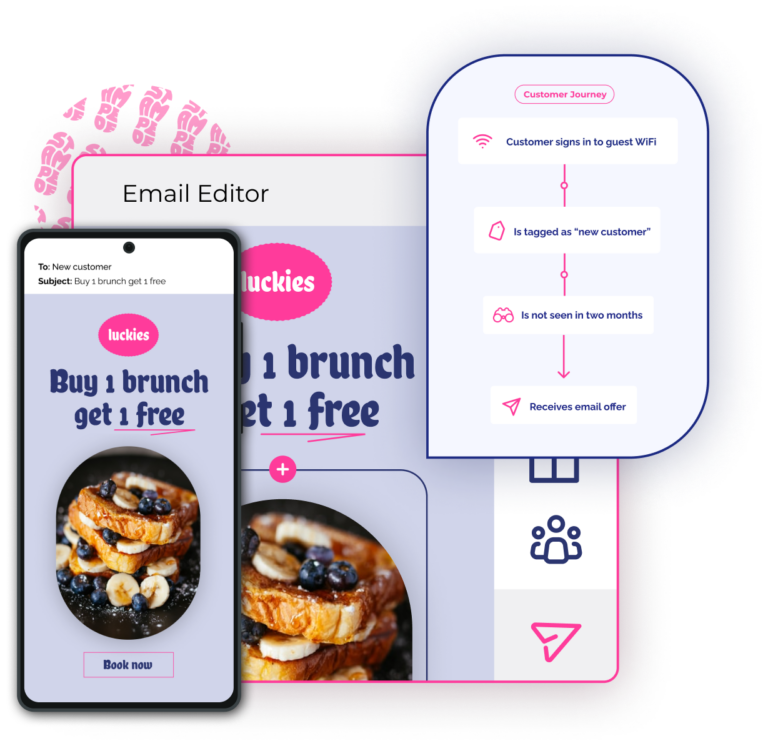 Save time on marketing
Intelligent tools do the heavy lifting for you and your team.
Quickly find your weak points with our AI-powered reviews sentiment analysis. And, our behaviour-based automations can send promotional emails and SMS messages to drive repeat visits without repeated work.
How it works
All the tools of an advanced technology stack, without the cost. Stampede provides all the features you need in one system.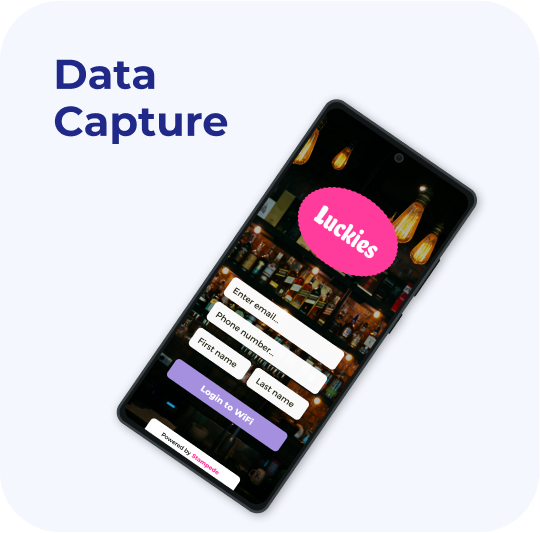 Build a safe and compliant customer database with multiple tools, including guest WiFi.
Digital stamp cards make customer loyalty easy for them and your business.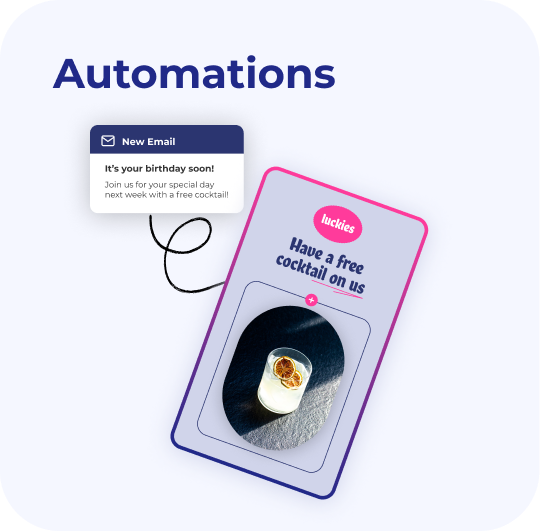 Create deeply personalised, high converting messages, sent when the time is exactly right, without lifting a finger.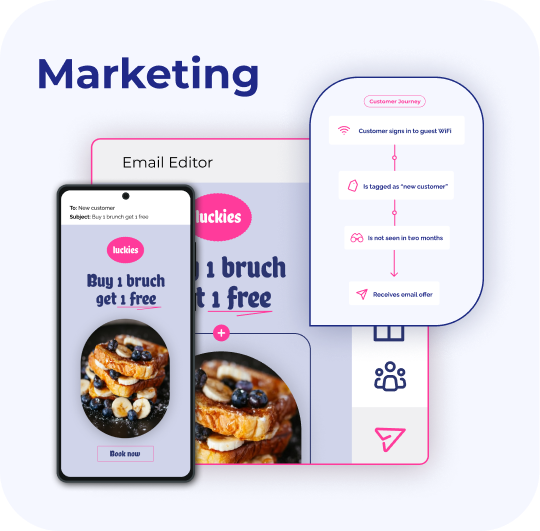 Build and send awesome emails and SMS campaigns to the right customers with powerful segmentation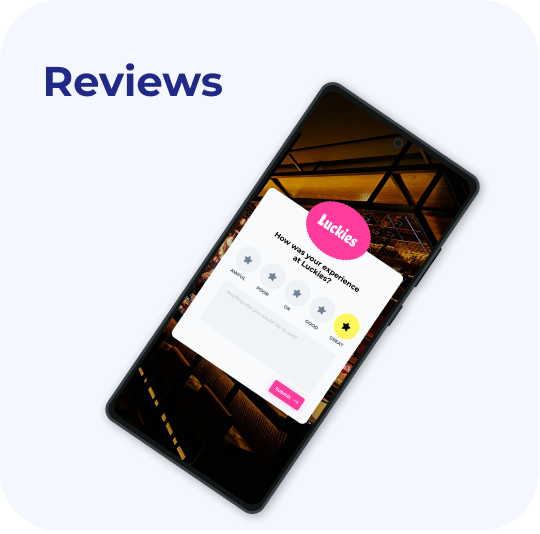 Improve the quality and quantity of your online reviews with minimal effort. A one-stop shop for review management.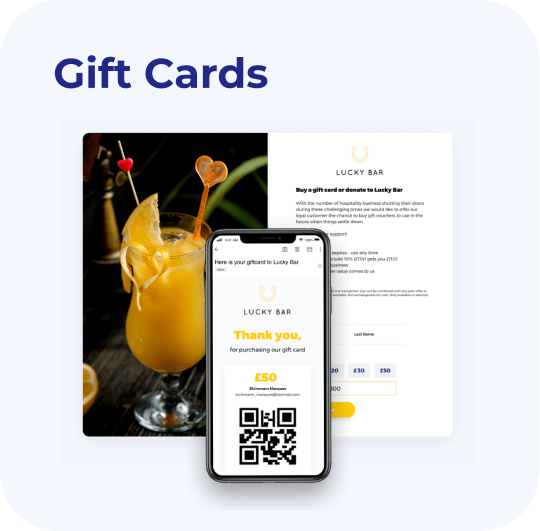 Boost your revenue and spend per head with digital gift cards. Easy to buy, easy to redeem.
Join 1000's of businesses
who use Stampede
Get started with our smart marketing platform for advanced,
easy-to-use tools that can help grow your business.
What our customers say
Across our group of franchise restaurants we were offering free WiFi to our customers but not getting anything tangible in return. In the first three months after installing Stampede we now know who over 15,000 of our customers are and can now actually market to them. On top of this Stampede helped us realise a return rate of 39%.
Stampede has become such a powerful marketing tool for us at CRU Holdings. It is well designed, flexible and integrates seamlessly with other systems to form an essential part of our targeted marketing and data collection!
The platform is really easy to navigate around, helping us to work intuitively without having to constantly ask for help. It took us no time at all to find our feet!
Used by