20+
auto-generated customer segments
2h
per week saved with automated campaigns
5
data sources collated into one CRM
High-performing
email campaigns created in minutes
Overview
Birdhouse London is a small restaurant group founded in 2020. They currently operate two venues in West London: The Hawk's Nest and The Phoenix, and are looking to expand in the future.
Their neighbourhood bar concept is a combination of Italian street food and craft cocktails and drinks. In addition, both venues have a large outside space hosting regular events and are also perfect for private hires.
Birdhouse London uses Stampede foremost to increase bookings and drive customer loyalty through branded and personalised marketing campaigns.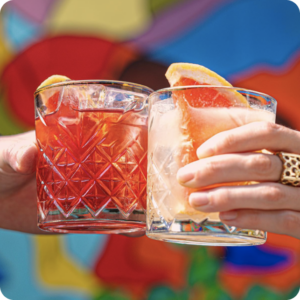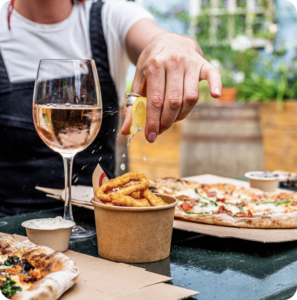 The Challenge
Birdhouse London gather their customer data from various sources, such is the way with many hospitality businesses. Those sources include their guest WiFi, website and booking systems. They were looking for a smart Customer Relationship Management (CRM) solution that would allow them to collate all their data automatically in one place to use it for marketing.
In particular, they wanted to have a marketing platform that made it easy to design eye-catching newsletters. Creating brand awareness was as important as promoting their bookings and events.
To this point, they had been trying Mailchimp for their email marketing. Setting up a branded email, such as a simple birthday campaign, however, was complicated. As, Lottie Bedford, Marketing & Events Manager of Birdhouse London admitted, "it [Mailchimp] was very clunky to use and hard to achieve the smart aesthetics I was looking for."
"Stampede is great for me with managing two venues, I needed something quick. It has been a godsend"
"I dreaded doing newsletters [with Mailchimp] and now I don't. Because it's a lot quicker, a lot easier to navigate and looks much better. You feel proud of a newsletter going out rather than thinking oh god, I'm going to bother everyone with another ugly email."
Lottie Bedford – Marketing & Events Manager, Birdhouse London
The Solution
For Birdhouse London, Stampede stood out as a platform that could do everything they needed whilst also helping them to realise their brand and marketing ambitions. That's why they chose it as their new CRM and marketing tool in place of Mailchimp. 
Lottie adds: "Stampede is great for me with managing the marketing for two venues, I needed something that is quick. I really like to work with it on a daily basis. So for me, it has been a godsend."
Birdhouse London is now able to effectively promote its venues in an interesting and aesthetically pleasing way to a huge amount of people "[This] has really helped with awareness of our events." 
Lottie also explains: "The satisfying thing that I see now is a lot of bookings on the back of the newsletter." This is thanks to Stampede's ability to show real-world conversions on the back of digital campaigns, in a way that other platforms struggle with.
Having all their data in one place, allows Lottie to better segment their audiences, resulting in improved email design too. Emails can be tailored to suit the audience they are intended for, which leads to higher open rates and ultimately: more bookings. 
In addition, Birdhouse London is also using automated campaigns to save them time. For example, when customers subscribe to their newsletter online, an automated email is sent with a free margarita offer. This helps convert online visitors to paying customers without manual efforts by the team. 
According to Lottie, the overall customer experience is much better now too. "The ease at which customers can book based on the emails is great. I also think it's more enjoyable to look through a newsletter that we're sending nowadays than what we were sending a year ago."